About Amy
Amy is an artist, mom of six, and aerialist in Denver, CO.
She has been a creator her whole life: Drawing, painting, sculpture, printmaking, murals, and prop design.
Amy fell in love with circus a month before pandemic lockdown and hasn't looked back since. She adores the creative process, storytelling, and connecting with one's audience in a meaningful and unique way.
Aerial arts challenge her, excite her, and fuel her passion for her visual art as well.
- Amy's Creations -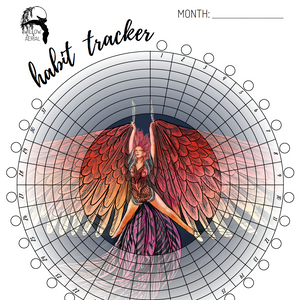 Habit Trackers
SHOP TRACKERS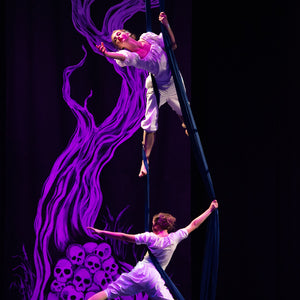 Murals and Set Design
I'll help you create original art to use as a backdrop for your performances.
If you are in Denver (or are willing to compensate for travel) I can also paint beautiful, one-of-a-kind mural in your studio, gym, or other space.

Photo from Iluminar Aerial's performance of Sleepy Hollow, captures by Annabelle Denmark Photography.
INQUIRE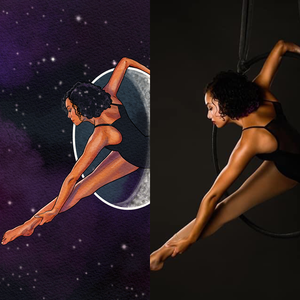 Aerial Portraits
Have a favorite pose or photo of yourself?  Tell me what what inspires you and I'll create a gorgeous portrait.
COMMISSION ART
My portrait is so beautiful! Thank you, thank you, thank you!"

Maya Kramer, Radio City Rockettes
Love the detailed work! It's so beautiful to see that talent is still shining through even during the darkest times!

Luba Kazantseva, Cirque du Soleil
Wow! Beautiful. How did you know I've been wanting to have wings?!

Megan Stockman, Quixotic